In the digital world, you can get your hands on anything within a few clicks. A scarf from India. A dress from Paris. Shoes from China. In the face of growing globalisation and the ease of international shipping, consumers are going a different way. There is a growing trend – accelerated by the pandemic – of consumers switching to local brands. This trend is no accident.
Handbag brands are entwining their origins into their DNA, building on their heritage, and targeting a province or country. They're choosing to work with bag manufacturers that can help them build their local presence. We're looking at this growing trend and what it tells us about the future of the fashion industry.
The growth of local fashion brands
Not every fashion brand sets its sights on the glitz and glamour of the Fashion Week runway. While it's easy to draw comparisons between mainstream brands, every country has its own unique fashion aesthetic. You can even see the differences when comparing similar countries, like the United Kingdom and the United States. Every country has its own fashion preferences and lifestyle. What will work in the scorching heat of the desert might not be the perfect match for the English countryside.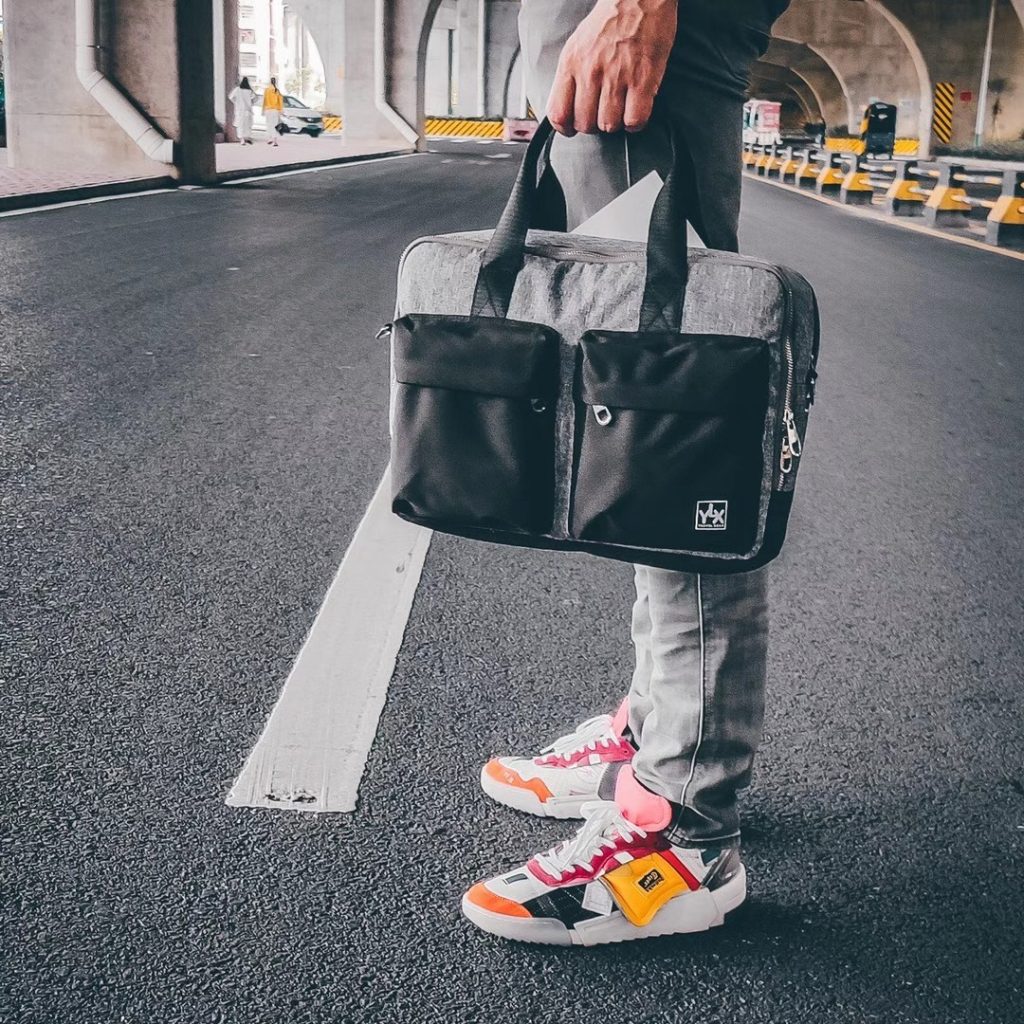 While emerging fashion brands are leveraging online tools to fuel their growth, they're focusing on a local market and target demographic. Whether it's affordable clothing or luxury handbags, these brands are standing out from the crowd by focusing on their local presence. It's not just about calling themselves a 'local brand' – it's about taking the idea to heart. These brands work with their handbag manufacturer to bring these ideas to life.
In their 2021 forecast, McKinsey points to a growing focus on localisation as key to the success of both existing and emerging fashion brands. Their report focuses on how "brands need to unlock new pockets of demand and tailor assortments to attract more local customers". Some brands choose to take inspiration from their home countries, while others choose to use locally sourced materials and factories.
Within the accessory industry, these brands are matching their designs and development to their local community. Instead of making a product with the aim of universal appeal, these handbag brands are tailoring their product to match the needs of their target demographic.
When fashion brands focus their efforts on building their brand locally, designing their collections to meet the needs of their specific demographic, they can succeed against the odds. These independent fashion brands bring the diversity that the industry needs to evolve and expand. Whether it's offering exclusive products on their e-commerce stores or incentives to visit their boutique, brands can leverage their local customers as their main base.
Changing consumer behaviour
The pandemic has played no small role in rocket-launching this change. With international travel disrupted, supply chains delayed, and couriers running behind schedule, consumers looked closer to home for their purchases. The 'we're all in this together' mentality led to brands and consumers looking within their local communities.
These local brands bring diversity to the fashion industry, offering consumers more choice in an ever-growing era of fast fashion. We've all walked down the street and seen someone else wearing the same dress or shoes that we just bought in a high-street store. Consumers recognise the potential of localised fashion brands to diversify their closets and help them stand out from the crowd.
It's worth touching on the fact that consumers are willing to pay a higher price tag for local brands. They recognise quality and put a value on brands that work with a local handbag factory or use locally sourced materials.
How digital marketing has fuelled this change
Digital marketing tools have made it easier than ever for fashion brands to engage with their local customer base. Instead of targeting every fashion buyer in the world, they're able to draw a close circle – whether it's within their country or even a province. This style of digital marketing works for small, independent fashion brands that don't have the marketing budget to rival international brands.

These independent brands can make strategic investments into their marketing strategy, whether it's advertising in local magazines or choosing a tailored demographic for digital advertisements. Social media is key to their success – What makes these fashion labels successful with consumers is their ability to brand themselves as a local brand. Their brand identity is founded on their country or region, feeding into everything from their handbag designs to marketing strategy. Engaging at a local level with digital marketing allows brands to engage with customers that are crucial to their survival and success.
Choosing to work with a bag manufacturer that recognises the importance of localisations can help you grow your brand from strength to strength. The future of fashion is closer to home than ever before.