Of all the ethical and sustainable certifications in the world, none are quite as prominent as the yin-and-yang-esque Fair Trade mark. This globally renowned certification has been distinguishing brands that value ethical practices and social responsibility for almost two decades, enabling businesses of all sizes to create positive change in the fashion industry and beyond. Fair Trade is not just a certification. It's a movement that allows manufacturers to produce high-quality products while promoting safe working conditions, living wages, and eco-friendly production practices. Below, we will delve into the proven benefits of the Fair Trade certification and the significance of this revered certification, exploring its numerous benefits to bag manufacturers committed to ethical production.
What is Fair Trade Certification?
Fair Trade certification ensures ethical production, fair wages, and safe working conditions. It is a globally recognized symbol of these standards. Developed to enhance global trade throughout various industries, it helps create a more sustainable system by helping to negotiate better wages, working conditions, and general business transactions for farmers and workers in developing countries.
This mutually beneficial certification encourages businesses and manufacturers to contribute to positive change within their industries while empowering farmers and workers to have more rights. It also helps consumers make informed purchasing decisions that align with their values since the Fair Trade label signifies a dedication to fair labor practices, sustainable sourcing, and community development. Bag manufacturers can demonstrate their dedication to integrity and fairness by obtaining a Fair Trade Certification for each design.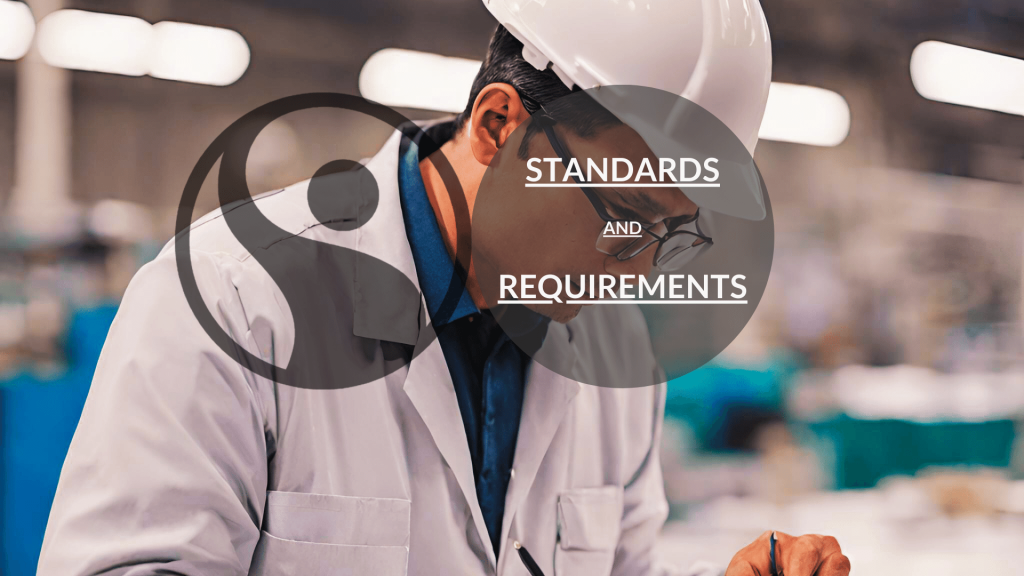 Standards and Requirements
To become certified, manufacturers must display adherence to the Fair Trade organization's exacting standards and requirements.
Fair Trade offers various standards tailored to different industries and business sizes. Every single one is intentionally designed to prioritize sustainable development and ethical justice. They fuse social, economic, and environmental criteria, offering a holistic solution for fair trade between manufacturers and suppliers.
Bag manufacturers should look to the standards in the textile category, which includes the following set of requirements:
Providing a Living Wage. Manufacturers must work with suppliers that pay workers a living wage, as determined by local unions, regional laws, or approved methodologies such as the Anker method. Suppliers will have six years to implement salary increases from starting the Fair Trade certification process.
Offering Fair Employment Conditions. Providing reasonable working hours, overtime policies, and breaks within any employment contract.
Encouraging Worker Empowerment. Workers must be able to freely take measures to ensure job security, such as creating or joining unions. They must also be allowed to take training on workers' rights and raise grievances if they encounter any procedures or issues that leave them unsatisfied.
Ensuring Occupational Health & Safety. Stringent health and safety measures should be implemented to protect workers, including using protective clothing, building safety, and training on handling hazardous materials.
No Child or Forced Labor. Child and forced labor laws should always be enforced to ensure ethical and safe workplaces.
Reducing Negative Environmental Impact. Employers must prioritize environmentally sustainable practices and actively reduce their environmental impact by using chemicals mindfully. This means controlling the use of chemicals and eliminating toxic and carcinogenic substances.
Benefits and Significance
Fair Trade certification is a deeply advantageous badge of honor for bag manufacturers. It instantly enhances a brand's reputation, especially where acceptable labor practices and sustainability are concerned.
Having the Fair Trade mark on your products will make them more appealing to eco-conscious consumers and retailers, which can open the door to new customers, partnerships, and entire markets. Your products will become more valuable as consumers are willing to pay premiums for goods that support ethical and sustainable practices. Stakeholders at every level will look for businesses that share their values, and Fair Trade certification will easily showcase the depth of your moral code.
Internally, Fair Trade certification helps improve worker morale and encourages better business practices. The movement strongly emphasizes worker empowerment, which leads to higher job satisfaction and retention, creating a more stable and skilled workforce. This has a trickle-down effect on the community since it fosters goodwill, support, and encouragement.
The sustainable and environmentally friendly practices that Fair Trade certification requires may also boost morale. All team members will understand their potential to make positive changes within an industry often associated with harm to the planet.
Certification Process
The Fair Trade Certification process follows a systematic approach. If you want to become certified, here are the steps you must take.
Application
Ensure your product is included in Fair Trade's scope of products. As a bag manufacturer, you should be able to apply through the textile category.
Send an application request to FLOCERT, Fair Trade's independent certification auditor.
If your request matches the scope, FLOCERT will send you an application ID and an application package you must complete.
Audit
A FLOCERT auditor will conduct an on-site visit to verify compliance with Fair Trade standards and requirements. The audit begins with a meeting to share objectives before officially starting. They will inspect your facility's documents using a comprehensive checklist and confirm facts with your employees. Auditors will check for fair and safe working conditions, environmental policies, traceability, and decision-making procedures.
The auditor will host a closing meeting to discuss the results.
Analysis
The FLOCERT analyst reviews the auditor's report, identifies non-conformities, and advises on corrective measures to meet Fair Trade standards.
Manufacturers with no major non-conformities receive a temporary 'Permission to Trade' allowance. Note that this does not replace a valid Fair Trade certification.
Achieving Fair Trade Certification
Once you have resolved all non-conformities, you will receive your Fair Trade certification confidently. Throughout the entire three-year certification period, rest assured that you will be subject to periodic and surprise audits to ensure that you are consistently upholding the highest Fair Trade standards.
Once the cycle ends, you must undergo a renewal audit to keep your certificate.
Industry Relevance
Fair Trade certification is an esteemed achievement in fashion and bag manufacturing. It serves as a sign of assurance for consumers, retailers, and potential employees that you value ethics, quality, and sustainability.
Fair Trade certification is essential for bag manufacturers committed to ethical production and a positive effect on the planet and its inhabitants.